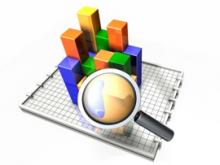 Twitter, the microblogging phenomenon, has quickly evolved beyond a way for people to update their friends and family as to what they're doing. 
It has become one of the most popular ways for businesses to promote themselves online, for two reasons:
FIRST: It works
and
SECOND: It's free.
Anyone can increase their online visibility with Twitter and other social media. However, there are a few guidelines that businesses should follow to increase the effectiveness of their marketing, their company and brand.
Five Social Media Tips For Small Business Owners
Professional Background
For Twitter, get a professional Twitter background designed for your site, and for Twitter and all social networking sites, make sure to upload an avatar picture. This can be a company logo, a picture of your product(s), or a picture of someone from the company - the owners, the staff, etc.
2. Participate
This means creating content, conversing, and monitoring. Someone at the company needs to check in on all social networking sites a couple of times a day (okay, you can take weekends off), to post updates, to check on messages, to send messages, to start conversations with people. There is no point in investing a lot of time creating social networking sites if you don't update them regularly. Real relationship building can not be automated, no matter what the oft touted automated services promise.
3. Provide Reasons To Visit and Revisit
One of the main purposes of marketing on social networking sites is to bring new customers back to your own website.  To do this, you need to have something compelling on your site - a sign up for an ezine newsletter, coupon of the week, coupon of the day, a contest, an interesting new blog post, a new poll that you have taken with some fun, interesting, or startling facts on it that might go viral. 
4. Promotional Ties To Your Physical Locations
If you have a brick and mortar store, you can still use social media sites to promote yourself. Some businesses tweet a "word of the day" which gives followers a special discount if they come in to the store; some businesses tweet weekly contests, or specials, and so on. 
5. Regularly Measure Social Media Results
Use social media monitoring tools to monitor the conversation about your business, products, and competitors.  www.tweetbeep.com, www.socialmention.com, www.google.com/alerts, are all free tools that will report back to you when people online mention whatever keyword you've entered. 
Although Social Networking sites such as Twitter or FaceBook do not require a participation fee, that doesn't mean there are no related costs involved. When you plan for your ROI (return on investment) on social media remember the valuable human element. It's people that make things work.
Creating content, continuity with your other marketing and communications platform and conversing requires time, talent, and relationship building. Social networks are an investment of your most valuable resource - time.
And finally, here's some advice from the ultimate authority on Twitter:  www.twitter.com!
Twitter has published a free guide to using social media marketing for business
http://business.twitter.com/twitter101
If you like this article, ReTweet it to help others.
More About Press Release, Market Research, Public Relations For Business